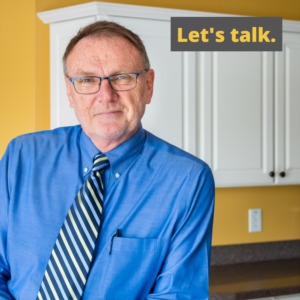 Born and raised in the Muncie area, Brad is committed to helping people and improving his community one home at a time.
A licensed broker since 1988, Brad is a Top Producer and member of The President's Club, head of the Taflinger Team and owner of Construction Services, Brad specializes in all aspects of real estate business and tries to help every buyer find their dream property.
For sellers, Brad and his team are dedicated to really hearing what they are wanting to achieve with their sale, discovering all unique facets of the home, maximizing the exposure of the property and finding buyers for the best and quickest possible sale of the home.
For buyers, Brad and his team are dedicated to really listening to buyers and finding out exactly what they want and then matching them with the homes, neighborhoods and buildings that best suit their needs and wants.
When not working with clients or working on houses, Brad spends time with friends and family, traveling with his wife Cheryl, and playing with his grandbabies.
It would be a pleasure to work with you to achieve your real estate dreams!