Cullen Taflinger
Sales Broker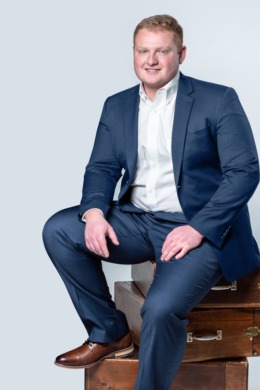 Born and raised in Muncie, Cullen is a local with deep family roots in Delaware County.
Since early childhood, Cullen has always been at his father's side. Real estate, construction and taking care of business. Cullen is looked up to his father and in return Brad has taught him real estate from the ground up, building, fixing and selling homes and helping others along the way.
That emphatic nature along with a love of helping others and a strong commitment to making a difference has also compelled Cullen to help his community. Once a volunteer in nearby communties, Cullen is now a fireman with the Muncie Fire Department.
That drive to help and make a difference has also carried over into Cullen's personal life. Family comes first - always and Cullen's true passion and priority is raising his children in the Taflinger Way - teaching, helping and giving back.
Muncie Firefighter's Toys for Tots:  https://www.facebook.com/Mfdtoysfortots/